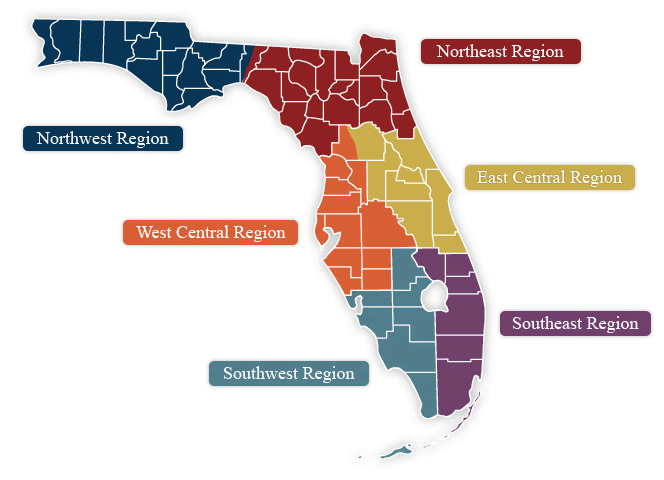 FEATURED JOB
Want to advertise in this space? Email Milan Clayton or Sori Sutton for more information.
Northwest Region
Calhoun County, Equipment Operator 
Escambia County, Director of Human Resources 
Escambia County,  Assistant County Attorney 
Gadsden County, County Administrator
Northeast Region
Nassau County, Development Review Engineer
Nassau County, Planning & Economic Opportunity Assistant Director 
Nassau County, County Engineer 
Putnam County, County Attorney
West Central Region
Citrus County, Engineering Division Director 
Desoto County, Utilities Director 
Hardee County, County Manager 
Manatee County, Human Resources Director
Marion County, Environmental Services Director 
Sarasota County, Senior Manager, Fields Services
Sarasota County, Business Operations Manager III
Sarasota County, North Port Assistant City Attorney (City of North Port) 
East Central Region
Lake County, Engineer IV
Orange County, Public Works Director
Orange County, Fire Chief (City of Orlando)
Osceola County, Assistant Public Works/County Engineer
Osceola County, Manager of Diversity, Inclusion and Equal Opportunity Programs 
Seminole County, Purchasing and Contracts Division Manager
Seminole County, Chief Financial Officer/ Resource Management Director 
Volusia County, Internal Auditor 
Southwest Region
Glades County, County Manager 
Hendry County, EMS Operations Chief 
Highlands County, Legislative Affairs Grant Coordinator
Highlands County, Assistant County Attorney 
Southeast Region
Broward County, Assistant City Manager (City of Fort Lauderdale) 
Broward County, Assistant Director of Accounting
Martin County, Project Engineer
outside florida
Bryan County, Public Works Director 
Fulton County, Public Works Director (City of Milton) 
Sr. Vice President Revenue Enhancement Director
Hunting for qualified candidates to fill county positions? Post your jobs with us!
Advertising on the FAC website is an excellent way to increase exposure to available positions in your county. Advertisements are $100.00 for county postings and $150.00 for city and out of state postings. The ads run for 60 days as well as being featured in our bi-weekly newsletter. For additional information please contact Milan Clayton or Sori Sutton at (850) 922-4300.