What is the Purchasing Program?
FAC has partnered with the Florida Sheriffs Association to offer cooperative purchasing contracts on a variety of vehicles and equipment. The Cooperative Fleet Bid Awards program enables competitive discount pricing for administrative vehicles, pursuit and non-pursuit vehicles, sport-utility vehicles, light, medium and heavy-duty trucks, passenger vans, ambulances (types I, II, II), rescue vehicles, fire trucks, tractors, backhoes and motor graders.
What are some key service benefits?
Since its inception in November 1993, approximately 55,000 vehicles have been purchased through the program

FSA's highly successful fleet program provides agencies with significant buying power and savings on a variety of vehicles and equipment

Program prices are equivalent to, or even lower than, other statewide competitive bid prices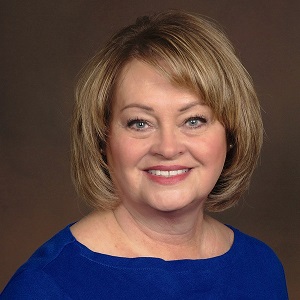 Annette Grissom  |  Cooperative Purchasing Program Manager
A skilled professional, Annette has more than 25 years in administration and finance. Beginning her career path with the Joint Legislative Management Committee in the purchasing division, she left to assist in the start-up of what would become one of Florida's premier law enforcement not-for-profits, spending 18 years as it's administrator. For 10 of those years, she lobbied the Florida Legislature and served on the reform committee for the overhaul of the state's solicitation bill as a representative of the not-for-profit community. From there, she entered the technology sector as the US Finance Officer for a global company. Electing to remain in Tallahassee when her company re-located out of state, she joined the Florida Sheriffs Association. Her current role with FSA includes contract administration and moving the CPP forward through technology and new business development.
agrissom@flsheriffs.org  |  1-800-877-2168  |  850-877-2165
FAC Contact
Anna R. Doughty, CPA  |  Director of Internal Affairs & Financial Services  |  adoughty@fl-counties.com  |  (850) 922-4300