What is it?
U.S. Communities is the leading national government purchasing cooperative, providing world class government procurement resources and solutions to local and state government agencies, school districts (K-12), higher education institutions, and nonprofits looking for the best overall supplier government pricing.
Key Features
No User Fees

No costs or fees to participate

Best Overall Supplier Government Pricing

By combining the potential cooperative purchasing power of more than 90,000 public agencies, you have access the best overall supplier government pricing

Online Marketplace

Designed to make purchasing through U.S. Communities contracts easier by providing a single shopping environment that delivers:

Free, online purchasing resource

Rapid savings through comparison shopping

Centralized purchasing and optional approval workflow

Option to pay by p-card, credit card or purchase order

Quality Brands

Thousands of the best brands in a wide variety of categories, services and solutions

Integrity and Experience

Unlike other government cooperative purchasing organizations, U.S. Communities national government purchasing cooperative is founded by four sponsors and over 90 state, city and regional organizations

Oversight by Public Purchasing Professionals

Our third party audits on contracts ensure that program pricing commitments are met, with benchmark analyses against other suppliers and retailers to guarantee participants the best overall value.
Meet Our Partner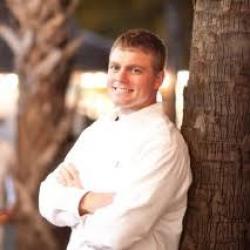 David Kidd  |  Program Manager
David travels throughout his territory each week to meet with public agencies and understand the challenges they may be facing in the procurement process, and identify potential solutions and opportunities for saving time and taxpayer dollars. His also works to help educate these agencies on current contract offerings they have access to through the program, learning about or assisting with any new legislative or policy challenges, providing supporting documentation, assisting with questions about the solicitation process, and connecting agencies and suppliers alike to assure prompt and accurate follow up. David is a dedicated resource for agencies to lean on and he is committed to providing prompt and helpful responses.