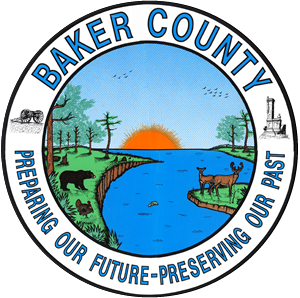 Director of Community Development
   Baker County, Florida
The Baker County Board of Commissioners is accepting applications for Director of Community Development. This person provides a wide range of functions relating to the Baker County Land Development Code and Comprehensive Plan through interpretation and implementation; performs plan review and coordination and other comprehensive planning, development and code enforcement activities.
Minimum Bachelor's degree in urban/regional planning, economic development, community development or a related field from an accredited college or university and two years of planning, zoning or building is required. Must have an approachable personality and the ability to learn quickly. Excellent typing and computer skills with ability to operate Microsoft applications, such as excel, outlook, and word proficiently.
Application and complete job description is available at the Baker County Administration Office located at 55 North Third Street, Macclenny Florida 32063 or www.bakercountyfl.org/jobs  Deadline for submitting applications is Thursday, May 10, 2018 at 4:00pm. Applications may be submitted in person or via email at cathy.williams@bakercountyfl.org
Baker County is a drug free work place and EO employer. Salary- $50,000 - $60,000 annually DOQ.